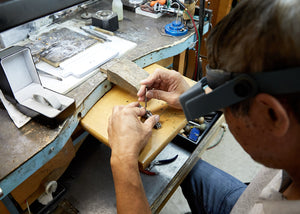 Jewelry & Watch Repairs
Whether you need a battery replaced, or a diamond replaced, our certified technicians will tend to your jewelry complications. Our doors are always open for a free consultation!
We take great pride in the quality we deliver. Blue Diamond Jeweler enjoys a state of the art repair and restoration facility. Jewelry, like any thing we wear, will show signs of age and is subject to damage or simply in need of maintenance. It could even be restoring an heirloom to it original beauty. This process begins with  a detailed cleaning and an examination of the piece.
For rings it's often loose stones due to prongs weakening, gold wearing thin, an accumulation of lotion and such products; anything that detracts from the luster and beauty of the piece. For necklaces it may be clasps wearing out. For earrings it may be post threading that is worn and causing the risk of loss. What ever the item, if it's important to you it's important to us.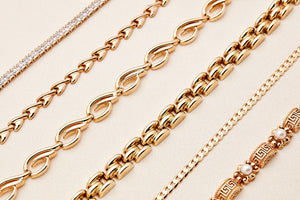 Jewelry Maintenance
It's important to remember that regular service extends the life of your jewelry and prevents lost stones. Everyone can take advantage of our services, no matter where your jewelry was purchased. From simple repairs to more custom work, we have you covered.
- Resize bands
- Secure and tighten stones
- Fix broken chains
- Clasp replacement
Fine Watch Repairs
Our master watchmakers have over 40 years experience & conduct quality servicing on our own premises. We offer many services towards the care of your timepieces:
- General repairs
- Band resizing and link adjustments
- Complete cleaning and polishing
- Battery replacement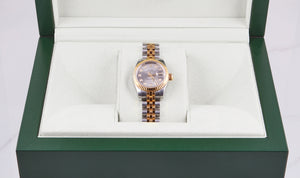 Professional Detailing
To ensure that your jewelry and watches stay beautiful and secure, we recommend having them professionally cleaned and inspected every 6 months.
For jewelry we offer complimentary in-store cleanings with an option to purchase more extensive deep cleaning for the removal of scratches or defects. For watch restorations please bring in your piece so that we may properly assess.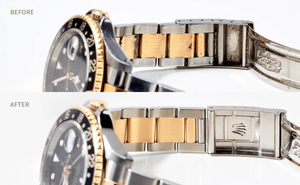 Before & After
Watch Restorations
We have over 40 years experience in polishing and restoring time pieces to their original luster.
With careful buffing and polishing under slight abrasion, depending on the finish of your watch (brushed vs. high polish), we are able to remove the scratches and imperfections from daily wear.
As in the case of the above photos, our restoration can achieve a smooth, mirror-like finish. This process is quoted on a case by case basis, depending on the complexity and details of the piece.
Complimentary
Jewelry Cleaning
We invite you to stop for a thorough cleaning of your jewelry. Daily wear and dirt can disguise vulnerabilities in your fine metals and stones. With our detailed cleaning and inspection process, which includes ultrasonic heat in a special cleaning solution, gentle hand brushing and high pressure steam, we can ensure that your jewelry is secure and as brilliant as ever!