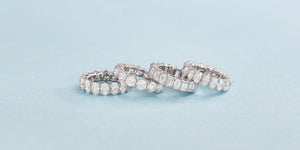 Wedding Bands
Shop our in-store collection of wedding bands or find inspiration for what you really want. We love to see the creativity and vision of our clients come to life by creating custom pieces.
Women's Bands
We have a diverse inventory of pieces in all shapes, colors and sizes. You are sure to find something that matches your taste.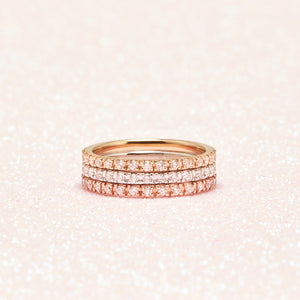 Stacking Styles
Choose a band that pairs nicely with your engagement ring, or select multiple bands that stack togeether for a more dramatic look.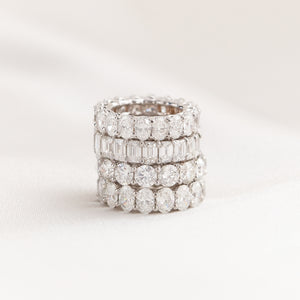 Statement Pieces
For a look that steals the show, shop our in-store collection of bands or design your own that has the weight and sparkle of your dreams.
Men's Bands
The selection of rings we have for men are anything but simple and boring. Visit our store to see your options for customization.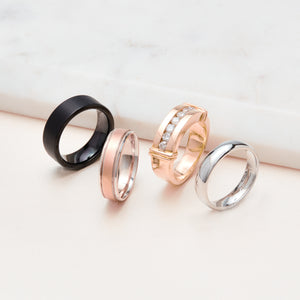 Make an appointment
While we kindly welcome walk-ins, we also cater to those clients wishing to schedule a specific time to meet with one of our jewelers.
Contact us